Despite an anticipated down turn in the UK and Europe, a significant number of float tanks are due a rebuild / cold repair in 2023, while other plants are reducing the pull rate and we've obviously seen a reduction in Russian imports. There actually aren't that many glass plants in Europe.
As a collective result, the demand for available glass is expected to outstrip supply into 2023, input costs remain stubbornly high, forcing further cost pressures on glass processors and therefore the wider fenestration market.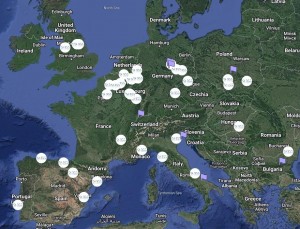 We have to ask the question of how sustainable this is? and the long term impact on our industry?
Sam: The major reason that glass manufacturers have to re-focus on internal processes, with a linear focus, ensuring to get it right first time. Reduce glass waste and double energy having to make it twice or more.
AZ: Is there an alternative outside of Europe?
I feel Brexit was the beginning of the landslide, many markets have struggled to cope with so much going on international territory. It's so hard to try and see where/if there's an alternative.
James: You must be having a horrific time with gas and electricity prices? You'd hope that with the size of company you'd get economies of scale benefits in purchasing but when, as you say, there's not actually that many plants is there much scale benefits to be had?
Andrew: One of the topics at The Glazing Summit 2022 – especially with IGU manufacturers having only 3 UK flat glass suppliers.
Paul: With the huge energy costs of your business it must be extremely challenging despite demand expected to outstrip supply. How are you facing up to that challenge?
---
Post time: Oct-25-2022