After numerous unsettled years following Brexit, the pandemic, supply chain disruption and now the energy crisis, it's clear that the next PM needs to hit the ground running. The sustainable economic recovery and consequential ensuing stability in everyone's lives must be top priority.
Britain's manufacturers are warning that their energy costs have already spiralled out of control, with nearly half reporting that their electricity bills have shot up by over 100% in the past 12 months and 53% expect the same fate in the coming year. The current crisis is leaving businesses facing a stark choice – cut production or shut up shop altogether if help does not come soon. A worrying 12% of manufacturers have already made job cuts as a direct result of increased energy bills, but admit that more drastic action such as full shutdowns and wider redundancies will be needed if the expected price hikes of over 50% materialise in the next 12 months.
High energy prices are no longer an issue for energy intensive industries only, the impact is being felt across manufacturers of all sectors and sizes. Companies have attempted to mitigate against this with 58% already adjusting business practices to reduce energy consumption by insulating buildings and installing better performing heat systems. And over half have already priced in the increases into their final product. Some 13% are now reducing production for short periods or avoiding production altogether during peak energy price periods, with 7% reducing production already for longer periods in the day. Over a third of firms are actively searching for a new energy provider and two fifths have renegotiated a fixed tariff for the next year.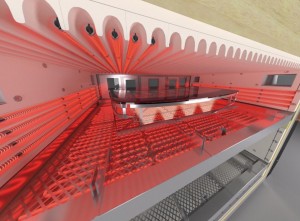 The price increases are devastating to all businesses. It's at this time glass manufacturing needs to refocus, drive change in toughening schedules, reviewing production process to maximise full potential on through-put to minimise the impact of the ever increasing costs.
---
Post time: Sep-07-2022