The challenging 2020 is over, but many hurdles remain in 2021. January data from the Bureau of Labor Statistics registered 140,000 nonfarm payroll jobs lost in December. Construction added 51,000 jobs in the same month, but remains 226,000 below its February level.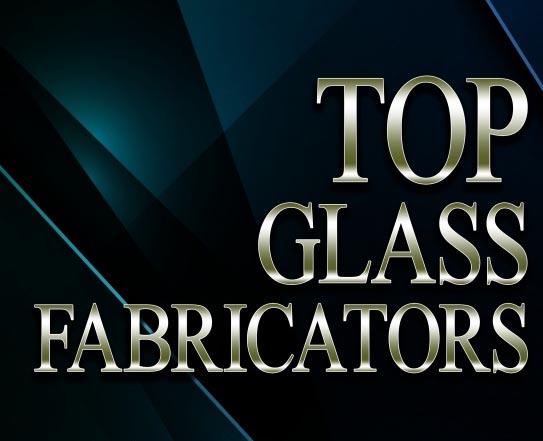 Top Glass Fabricators reported major impacts from the pandemic, both financial and operational. Only a little over a quarter of respondents from leading companies reported higher sales in 2020, and many companies noted issues with ensuring workforce safety while also keeping up with demand, all while dealing with the uncertainty of project delays.
The Top Glass Fabricators report provides an important look at the state of glass fabrication in North America, identifying sales trends, market demands and headwinds the segment is facing.
dcastle BuildingEnvelope*
obe.com, Dallas
Tecnoglass Inc.
tecnoglass.com, Barranquilla, Atlántico, Colombia
Trulite Glass & Aluminum Solutions
trulite.com, Peachtree City, Ga.
Viracon
viracon.com, Owatonna, Minn.
American Insulated Glass
aiglass.com, Atlanta
Hartung Glass Industries
hartung-glass.com, Tukwila, Wash.
Prelco Inc.
prelco.ca, Rivière-du-Loup, Quebec, Canada
Tvitec System Glass
tvitec.com, Cubillos del Sil. Spain
Vitrum Glass Group
vitrum.ca, Langley, British Columbia, Canada
Aldora Aluminum & Glass
aldoraglass.com, Coral Springs, Fla.
Basco Manufacturing Co.
bascoshowerdoor.com, Mason, Ohio
GGI
generalglass.com, Secaucus, N.J.
Glassfab Tempering Services
glassfabusa.com, Tracy, Calif.
Glasswerks
glasswerks.com, Southgate, Calif.
Tecnovidrio, S.A. De C.V.
grupotecnovidrio.com, Mexico City
Tristar Glass
tristarglass.com, Catoosa, Okla.
Custom Glass Products
customglassproductswi.com, Weston, Wisc.
Garibaldi Glass Industries Inc.
garibaldiglass.com, Burnaby, British Columbia, Canada
Glass and Metal Craft
gamcusa.com, Wixom, Mich.
Global Security Glazing
security-glazing.com, Selma, Ala.
Insulite Glass Co.
insuliteglass.com, Olathe, Kans.
J.E. Berkowitz
jeberkowitz.com, Pedricktown, N.J.*
*Parent company CGH announced a stoppage in operations last month at JEB.
Kensington Glass Arts
kensingtonglass.com, Ijamsville, Md.
Safti First Fire Rated Glazing Solutions
safti.com, Brisbane, Calif.
sedak GmbH & Co. KG
sedak.com, Gersthofen, Germany
Solar Seal
solarseal.com, South Easton, Mass.
Virginia Glass Products
va-glass.com, Ridgeway, Va.
Agnora
agnora.com, Collingwood, Ontario
Columbia Commercial Building Products
ccbpwin.com, Rockwall, Texas*
*Parent company CGH announced that CCBP will be winding down its operations.
Consolidated Glass Corp.
cgcglass.com, New Castle, Pa.
Dlubak Specialty Glass
dlubakglass.com, Blairsville, Pa.
Flat Glass Distributors
flatglassdistributors.com, Jacksonville, Fla.
GlasPro Inc.
glas-pro.com, Los Angeles
Glassource
glassource.net, Grand Haven, Mich.
Paragon Tempered Glass
paragontemperedglass.com, Antwerp, Ohio
Precision Glass Bending
e-bentglass.com, Greenwood, Ark.
Skyline Design Inc.
skydesign.com, Chicago
Splendor Glass Industries
splendorshowerdoor.com, Holland, Ohio
Syracuse Glass Co.
syracuseglass.com, Syracuse, N.Y.
---
Post time: Mar-17-2021